COVID-19 Update:
Vail Valley Campus is now open! Roaring Fork campus opening soon, and "Church At Home" is still going strong online!
Watch the most recent message here!
Join us for a fun-filled, outdoor evening of safely monitored games, crafts, music and fun....jam packed into one joyous evening at our Vail Valley Campus. We will also have an awesome service opportunity for kids to help pack back-to-school supply kits that will be distributed as part of our School Supply Drive (more on that at the link below)!

Due to the additional stipulations given in Eagle County's most recent Public Health Order, we had to cancel our 2020 VBS: FOCUS. This Back to school Celebration will take the place of VBS (and evening service on August 2nd). Our hearts remain to spread the hope and joy of VBS to our Mountain Life community and beyond and we're excited to host a celebration-filled time of joy and laughter for families and kids of all ages!
Check out Pastor Nate's New Podcast!
On the "New Day Podcast with Pastor Nate Morris," Pastor Nate invites special guests on to discuss current events & difficult subjects in light of God's Word.

Download it on your favorite Podcast app or click below.
Mountain Life Church is a place where people can meet Jesus, engage in life-giving community, and everyone is welcome. Join us for our Sunday church services at 9:00am, 10:30am and 6:30pm.
Shorter worship time and message
Indoors, masks required
Kids Church not available
Mountain Life Calvary Chapel
31621 US Hwy 6
Edwards, CO 81632
6:30 pm beginning August 9th
275 Main St - Suite G-002
(Ground level on the river-side)
Edwards, CO 81632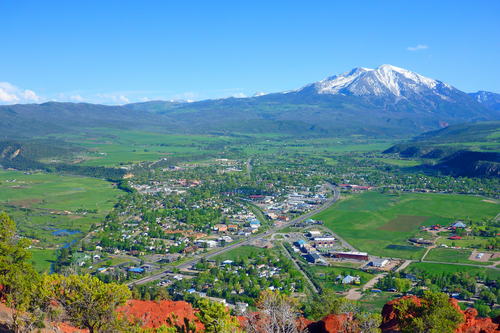 Roaring Fork Valley / Carbondale
Online Only during
Covid-19 pandemic
Roaring Fork High School
2270 Hwy 133
Carbondale, CO 81623

We'll see you soon Roaring Fork!
"I am so grateful this church is here."
- R.B. (Mountain Life Member)
"It is a sweet place that clearly loves the Lord and the community. I LOVE the worship time."
- C.S. (Mountain Life Member)
"I love the teaching and preaching by our pastor Nate. God has gifted him!"
- N.R. (Mountain Life Member)
"I really love the youth and missions programs we have at our church."
- M.C. (Mountain Life Member)
"I love the worship, the teaching, kids ministries and the people at this church!"
- K.J. (Mountain Life Member)