COVID-19 Update:
Vail Valley and Roaring Fork Campuses are now open in-person. Church at Home is still going strong online!
National Back to Church Sunday
Deadly pandemic. Social strife. Political division. Everywhere you look, the world is in trouble and experiencing very hard times.The good news is, we have the hope that people are searching for – and it's only found in Jesus. That is why National Back to Church Sunday this September 20th is so crucial – so that Mountain Life can be a part of sharing hope and healing with our mountain communities. Drawing from Ecclesiastes 4:12, "Though one may be overpowered, two can defend themselves. A cord of three strands is not quickly broken." Who will you invite to church with you this Sunday?
Watch this past Sunday's message here. For our message archive or other messages in this series, please visit our message archive.
Mountain Life Church is a place where people can meet Jesus, engage in life-giving community and everyone is welcome.
Find the path that leads to life
Life Trail begins October 4
When you make the decision to follow Jesus, you begin a journey of pursuing God. This pursuit plays out in four areas: with one another, through worship, by the Word and to the world.

Life Trail is a four-week course that covers the fourth area of this journey: discovering how God designed you and how you fit into His purpose through the local church to the world. Once you find that fit, you're ready to live the life God created for you. Find the great fulfillment that's available to all of us as we create opportunities for life change through Jesus.
9:00am Chapel Service
Indoors, masks required.
Kids Church not available
(see 10:30am service for kids options)

10:30am Outdoor Service
Outdoors, masks NOT required.
Kids Church IS available at this service!
(kids registration required)
31621 US Hwy 6
Edwards, CO 81632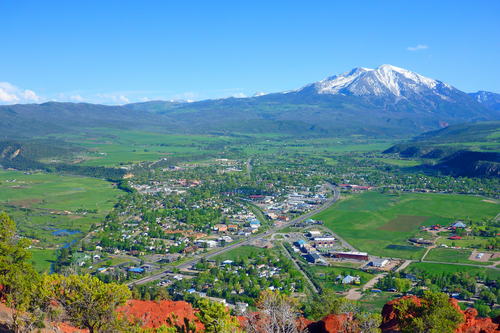 Roaring Fork Valley / Glenwood Springs
Indoors, masks required until seated.
Kids Church not available at this time.
701 Midland Ave.
Glenwood Springs, CO 81601
On-Hold During Off-Season
We will re-open our Riverwalk service once Ski Season opens, stay tuned for more info! In the mean-time, join us at one of our morning services or watch online.
275 Main St - Suite G-002
(Ground level on the river-side)
Edwards, CO 81632



Check out Pastor Nate's Podcast!
On the "New Day Podcast with Pastor Nate Morris," Pastor Nate invites special guests on to discuss current events & difficult subjects in light of God's Word.

Download it on your favorite Podcast app or click below.
"I am so grateful this church is here."
- R.B. (Mountain Life Member)
"It is a sweet place that clearly loves the Lord and the community. I LOVE the worship time."
- C.S. (Mountain Life Member)
"I love the teaching and preaching by our pastor Nate. God has gifted him!"
- N.R. (Mountain Life Member)
"I really love the youth and missions programs we have at our church."
- M.C. (Mountain Life Member)
"I love the worship, the teaching, kids ministries and the people at this church!"
- K.J. (Mountain Life Member)